Platforms Overview
Platforms are the various sources of reviews that you can connect to with WP Business Reviews. WP Business Reviews currently supports Google, Yelp, Facebook, Yellow Pages, WooCommerce, Trustpilot, Zomato and your own Custom Reviews.
Platforms are the driving force behind how you receive your reviews. Most often, this is the first place you want to go after activating WP Business Reviews.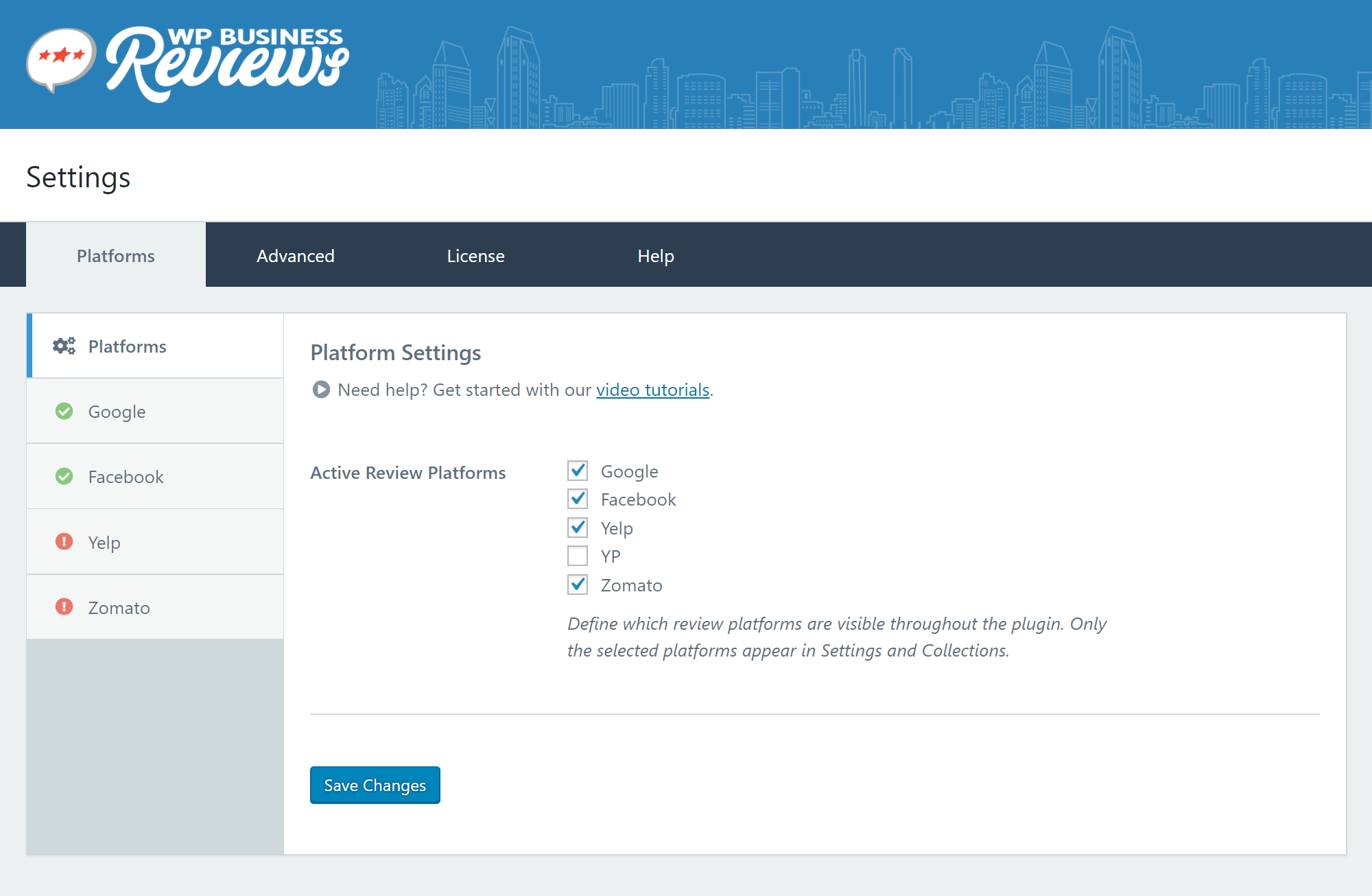 To get here, simply navigate in your WordPress Admin to "Reviews > Settings". Once here, you'll see the Platforms that the plugin makes available. To enabled a Platform, simple check the checkbox next to the Platform name and hit "Save Changes". The screenshot above shows that all the default Platforms have been enabled.
Notice however, that each Platform above shows a red exclamation mark icon (   ) in its respective tab. This means that while the Platform has been enabled, it is not yet connected to its source.
Each Platform connects in different ways. See our docs on each platform, and their respective "How-to Connect" section for details:
Learn about all our Platforms in this section.
WPBR OVERVIEW TOUR:
After you've enabled your Platforms, you'll want to head over to "Collections" to create your first Collection of Reviews.