Shortcodes
Shortcodes are used to display your Collections anywhere throughout your website.
Once you have created Collections and/or Single Reviews, it's time to add them to your website. Because your reviews are displayed using shortcodes, you can put them anywhere on your site that you can edit (pages and posts, primarily).
WP Business Reviews is designed to allow you to use your reviews individually (Single Reviews) or in Collections, so each review has its own shortcode, and each collection has a shortcode too, so you can display them any way you would like.
Where to Find Shortcodes
Shortcodes for Single Reviews
A strategically placed Single Review can highlight stellar service or products that might get lost in a collection. Use it in a sidebar, at the end of a product description, or the top of a blog post.
You will find the shortcode for any Single Review (whether imported from a platform or entered manually as a Single Review) at the end of the entry on the Single Reviews list of reviews.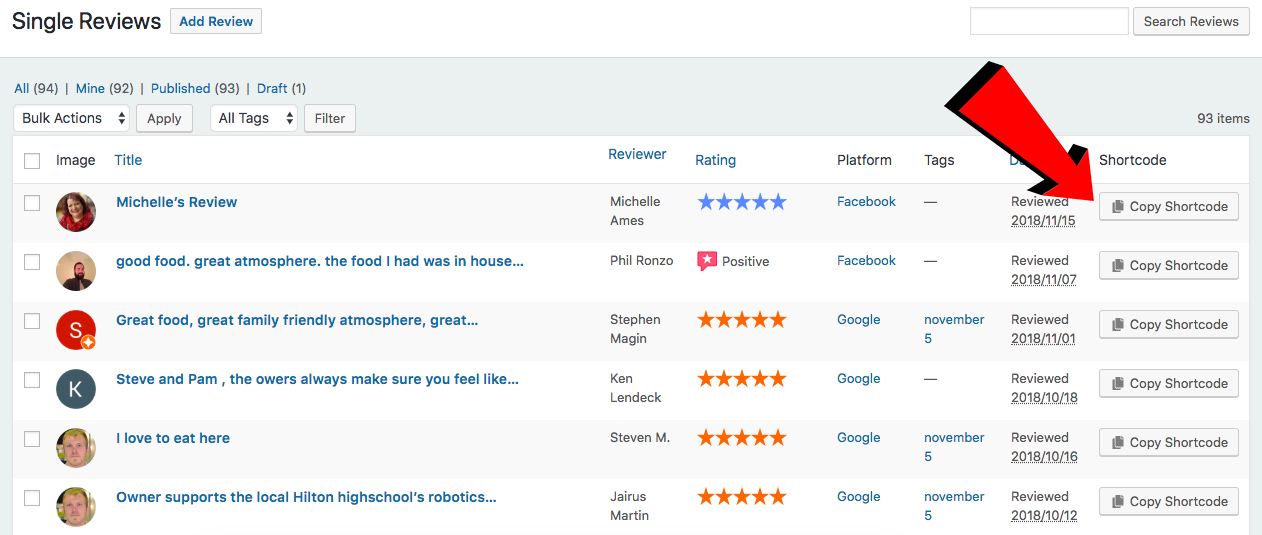 Shortcodes for Collections
All of the presentation settings for a collection (style, format, columns, number of reviews) are displayed on your site through placement of the shortcode. Style your collection how you would like it to appear in the space, then copy the shortcode from either of two areas.
Shortcodes appear within the collection editing screen in the top right corner after you've saved the collection, to the left of the "Save" button.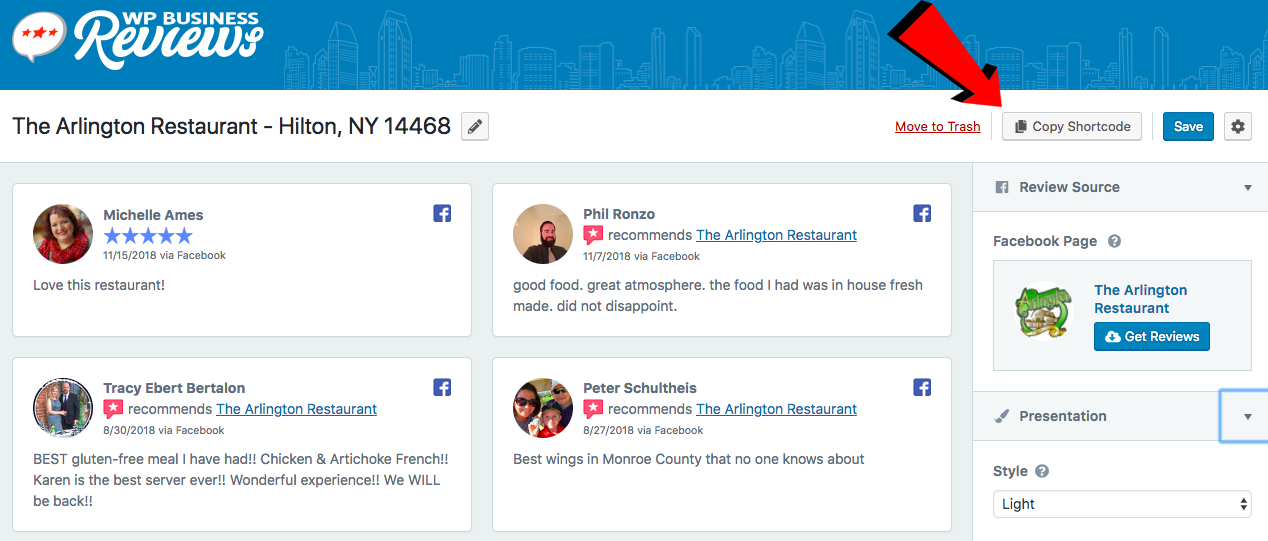 You can also locate the shortcode for any collection at the end of the entry on the Collections list.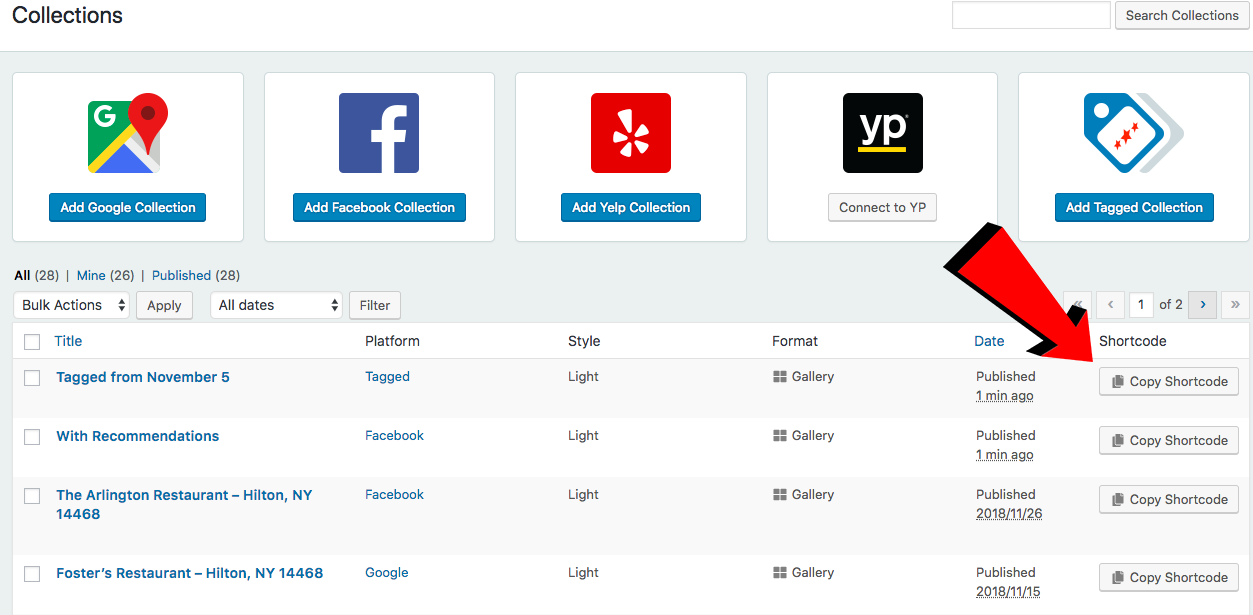 Where to Place Shortcodes
Using the WordPress Classic Editor, you can place a shortcode in any page or post editing area. Add any text or graphics you'd like, then embed the shortcode within the post or page.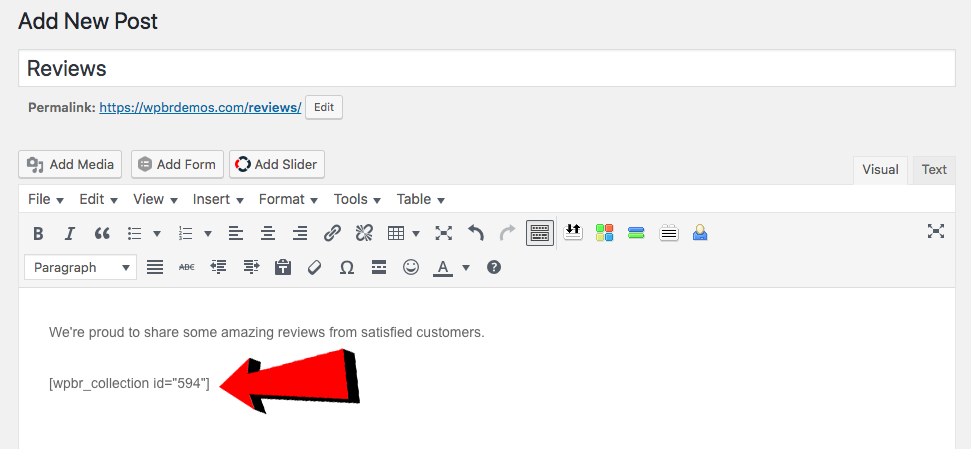 Using the WP Business Review Shortcodes allows you the freedom to display your reviews however and wherever you'd like.
Want to display your reviews in a widget? We'll show you how here.