Single Reviews Overview
The Single Reviews screen lists all the individual reviews you've gathered via all your different Collections. It is also where you can create your own Custom Review.
After you've created a Collection, each of the reviews will be saved in the "Single Reviews" screen.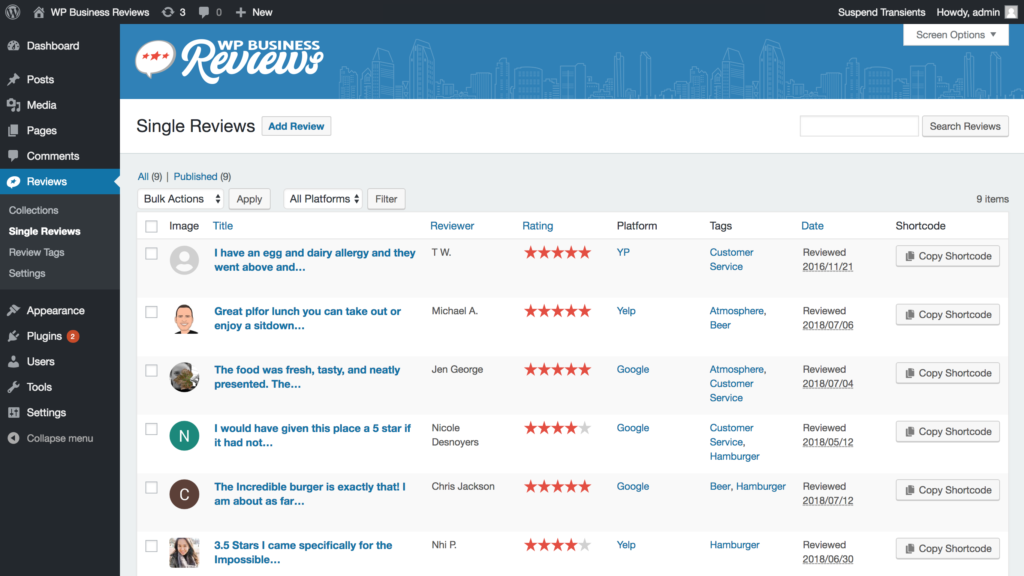 From here you can have a strong overview of all your reviews, manage them, and even edit them.
This is also where you can create new Single Reviews with whichever platform you'd like, including a "Custom Platform."
Learn all about Single Reviews in this section.
WPBR OVERVIEW TOUR:
After you've created your Tags, learn next how to use Shortcodes to embed your Collections anywhere you like.