Collections Overview
Collections are the engine behind how you create galleries of Reviews to display on your website.
After you've enabled your platforms, you'll want to create your first "Collection". Simply navigate to "Reviews > Collections" and you'll see something like this: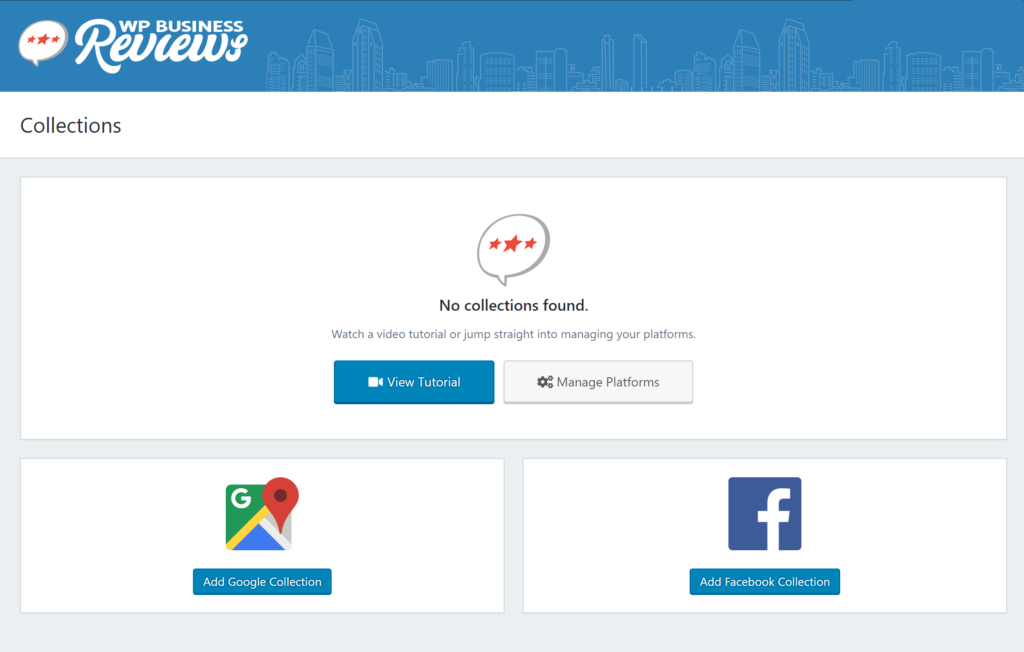 Depending on which Platforms you activated, you'll see this screen indicating that no Collections have been created yet, and two options for creating them. The options are of course dependent on which Platforms you have activated and connected.
NOTE: Your Platform must be both activated and connected in order to create a Collection.
The Collection Screen
Once you click to add a Collection from your Platform of choice, you'll be presented with the Collection creation screen.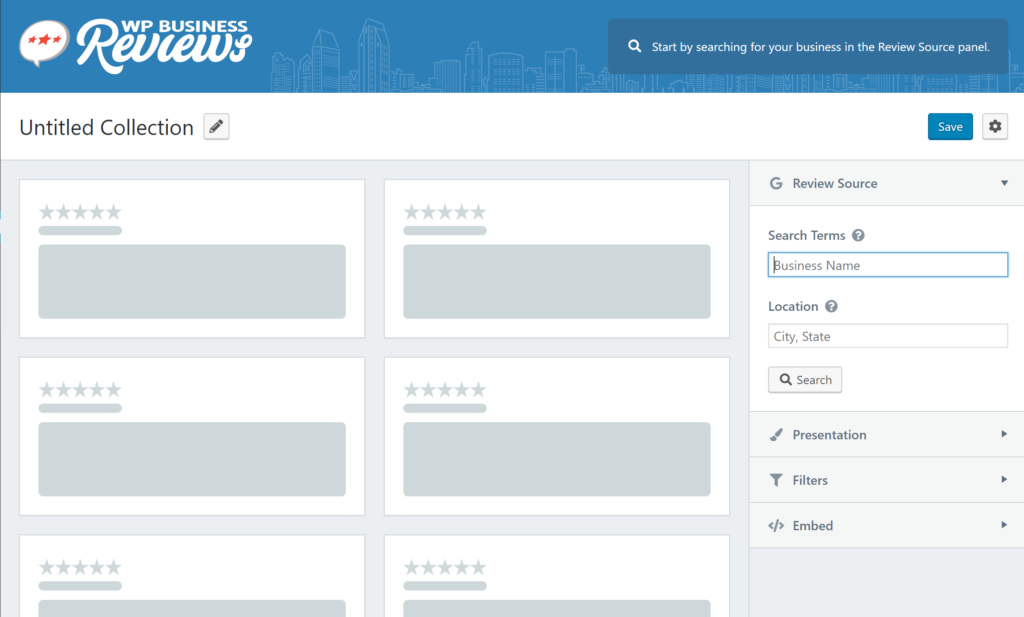 Learn all about Collections in this section.
WPBR OVERVIEW TOUR:
After you've created a Collection, you can review and manage all your "Single Reviews".