Zomato Reviews
Zomato Reviews allows you to display reviews from any business found on Zomato. This article describes how to connect your WP Business Reviews plugin with Zomato.
How to Connect to Zomato
In order for the plugin to access Zomato reviews, you must first create a Zomato developer account and generate an API key. You do that on the Zomato website.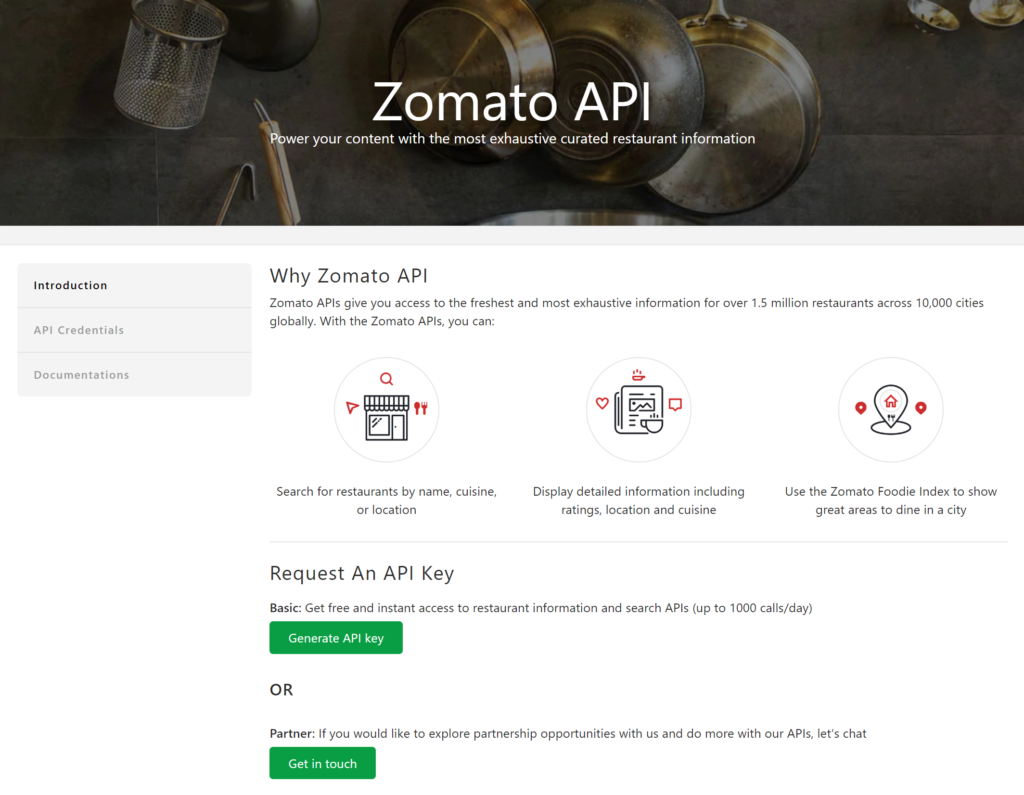 Once you have verified your account on Zomato and logged in, you'll be presented with your API key. Paste that key into the WP Business Reviews settings and you should then see a success message.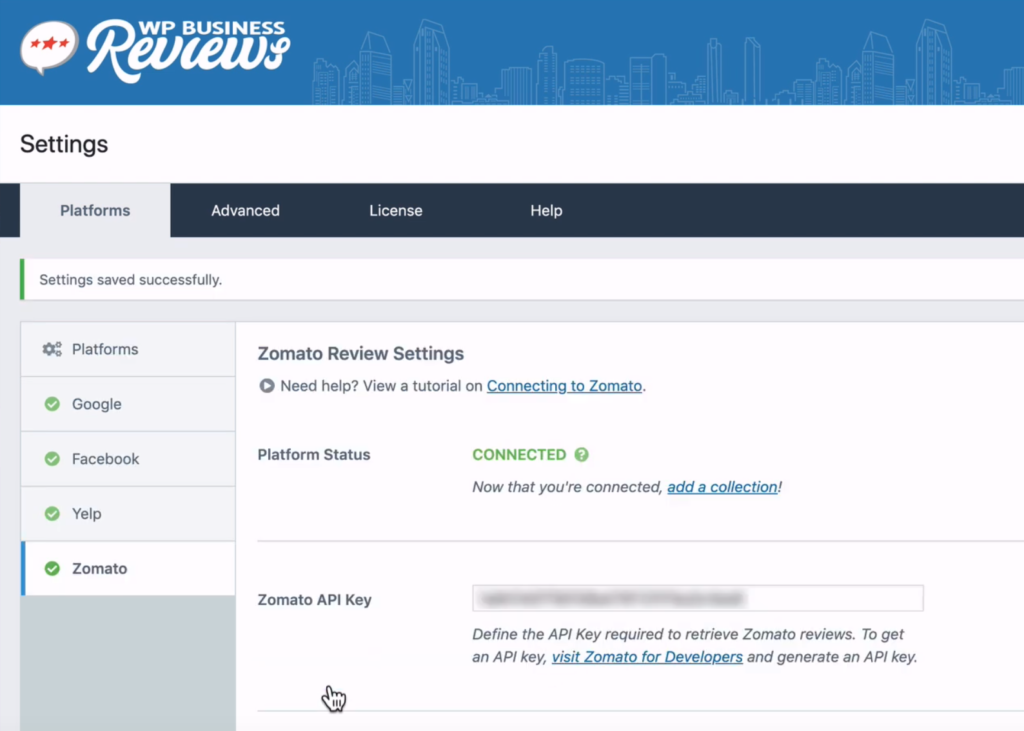 Features of the Zomato API
Every Platform has its own features and limitations; and Zomato is no exception. Here are the main features of the Zomato API:
You can pull in the latest 5 reviews of any business.
The API can only be used up to 1,000 times per day.
There are no associated fees with this API.
Keep in mind, that WP Business Reviews allows you additionally to create single reviews, and also supports a manual or automated refresh of reviews to pull in new reviews that become available over the Zomato API for any given business.