We're signing off for the year, but don't worry. We'll be back in 2019 with more great tips for reviews and exciting updates to WP Business Reviews.
Our team runs on efficiency thanks to a focus on health and wellness. That means from December 23, 2018 to January 2, 2019, our blog will be on a short hiatus while we slow down and plan big things for next year. You won't see any emails or new content from us until January 2nd, but we'll continue to provide support and plot our next 12 months.
Before we go, here's an update on what you can expect to see in 2019, our holiday hours, and some reading material to hold you over until the new year.
What's Next for WP Business Reviews
New Features
You've asked and we heard! The most exciting feature update you can expect from us in the future is the ability to refresh your reviews and pull in new ones automatically. When this update is ready, you will be able to enable or disable auto refresh in your WP Business Reviews settings.
When it's enabled, WP Business Reviews will look for new reviews daily. If disabled, you can manually refresh to get new reviews. Here's a sneak preview of what that looks like in the settings.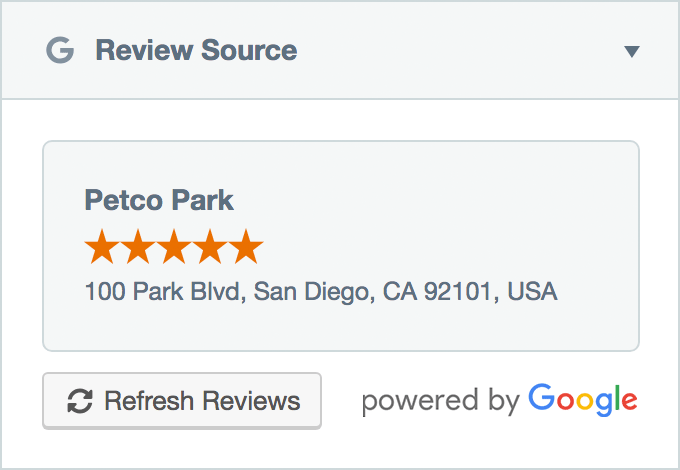 New Blocks
If you're using the new Gutenberg editor, we're also working on adding WPBR blocks for single reviews and collections. Right now you can easily insert the shortcode as always, but in the future, you'll be able to use a WPBR block to add both single reviews and review collections.
New Platforms
Last, but not least, next year we're looking to add support for new platforms within WP Business Reviews including WordPress.org Plugin and Theme reviews. Which platforms we add is determined by the restrictions each of those companies places on their API as well as the level of demand. Keep in mind that some APIs are more complicated or more restricted than others.
However, we are working hard to integrate many additional business reviews platforms. We're in discussion with several large business review platforms to make it happen.
If you have feedback about WP Business Reviews or want to request a new feature or reviews platform, reach out to our team via live chat on this site or through the contact form. We're always open to suggestions and constructive feedback.
Keep Your Mind Busy and Your Business Booming
While we're gone, we want to make sure you have everything you need to get through the holidays. Here are the top 5 posts to read while we're away:
If You Need to Contact Us
We value our Support Team members greatly and take care to ensure they get to celebrate the holidays in peace.
At the same time, your success with WP Business Reviews is always our number 1 priority. Our Support team is committed to working hard to ensure your success.
With that in mind, this is our 2018 Holiday Schedule:
| | |
| --- | --- |
| Thursday, December 20 | Slower responses |
| Friday, December 21 | Slower responses |
| Saturday-Sunday | Closed |
| Monday, December 24-25 | Closed |
| Wednesday – Friday December 26-28 | Standard Priority Support |
| Saturday-Sunday | Closed |
| Monday, December 31 – January 1 | Closed |
Stay In Touch
Like what you see? If you love our content or love the WP Business Reviews plugin, follow us on Twitter, like our Facebook page, or find us on LinkedIn. But the best way to get the most relevant updates is to sign up for our newsletter!