Most business owners have wondered how to delete a Google Review, or if it is even possible. Negative Google reviews are especially taxing because they affect your SEO more than any other online review.
So, how do you delete a Google review? It is fairly difficult, but it can be done under certain circumstances.
You can go through a series of steps to first try to have Google remove the review if it violates their policies. If that doesn't work, you need to bury it with positive sentiment.
Analyze the Reason for the Bad Review
The first step is analyzing why you received the review in the first place. If it wasn't a disgruntled employee or a community member with a grudge, what happened?
Was this review the result of a genuinely bad experience? Can the reviewer be convinced to change their review or remove it themselves? Is the review making false or malicious claims? Get to know where the person is coming from and where you stand in terms of the review content.
Google does have content guidelines that reviewers have to follow. If you think a review might violate those terms, you can report the review to them. This will not guarantee its removal, but it's the first step.
How to Delete a Google Review
Step One: Respond to the review.
No matter what happens next, this review is live and public now. So you need to respond in some way for the public to see. Responding to negative reviews can be tricky, especially if you think they're unfair. Visit our post on responding to negative reviews for help with this step.
Step Two: Ask the reviewer to change or remove the review.
Many people just want their concerns heard and addressed. First, respond to the review publicly. Then send the reviewer a private message. Explain to them how you have addressed their concerns as a business and why you feel you deserve a second chance for a better review.
This approach might save the relationship with the customer, cause them to change their review, and attract more customers in the future. Negative experiences turned positive speak loudly. Otherwise, you can ask them to delete the review altogether and they just might.
Step Three: Flag the review.
If the review in question seems like it might violate Google's policies and guidelines then you can flag it in order to have Google review the content. The main red flags are explicit language, spam, hate speech, slander, and other similar behaviors.
To report the review, log in to your Google My Business Account. Open the store the review was left for (if you have multiple listings on your account). Then, find the review and "Flag as inappropriate."

Once the review is flagged, you can also submit a Legal Removal Request to Google. This may be done if the review is slanderous or simply false, but the process may require the assistance of an attorney.
Step Four: Monitor the situation.
Was the review removed or changed by the customer? Did Google delete the review in response to your request? Is the review getting a lot of attention from other viewers? Keep track of what happened to this negative review.
Bury Negative Reviews With Positive Sentiment
It's important to understand that the process for removing a Google review is challenging. Google wants to protect the integrity of their platform and the reviews it receives. Siding too often with the business lessens the likelihood that reviews will be considered impartial by potential customers.
As a result, challenging a review on Google does not often end in favor of you as the business owner or manager. Most often you have to try to drown it out with positive reviews instead.
The first step is to ask your customers for more reviews while adhering to Google's guidelines on how you can ask for reviews. Once you have more content available, take your positive reviews and spread them around. Boost the visibility of your positive sentiment.
Share Positive Customer Experiences
In addition to getting more reviews, you can increase the likelihood that your positive reviews are seen by potential customers by putting them on your own website. Using WP Business Reviews to display your reviews on your website can help to make the positive ones more prominent and overshadow the negative ones.
Take the positive reviews from platforms like Google, Facebook, and Yelp, and display them all on one page. In addition to boosting your SEO, the positive reviews will show up higher and more often on search results than the negative reviews.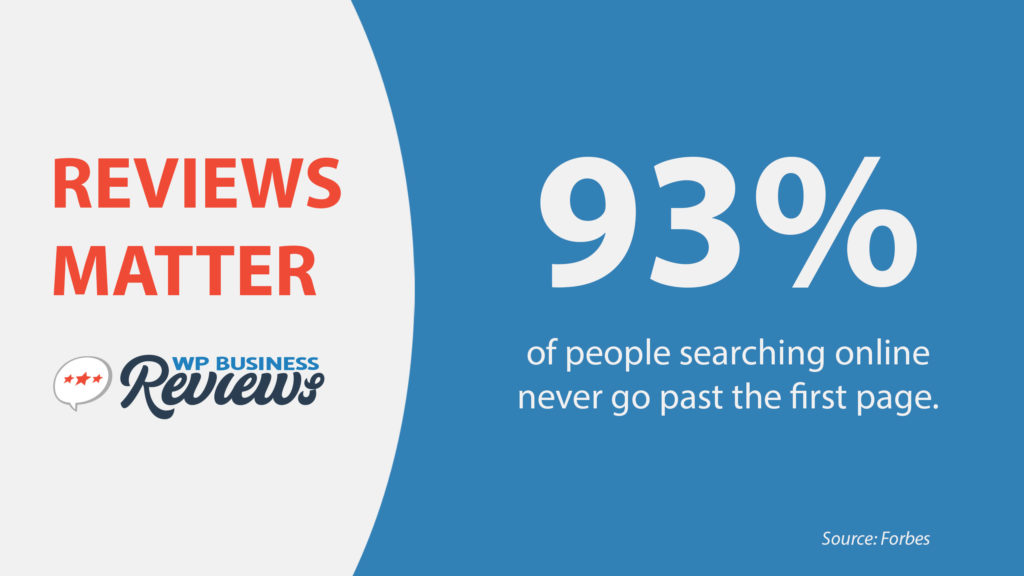 In order to build your review wall, create a collection with WPBR using a filter that will only allow ratings with four or five stars and above. Include reviews from multiple platforms using a tagged collection, or build them individually by platform.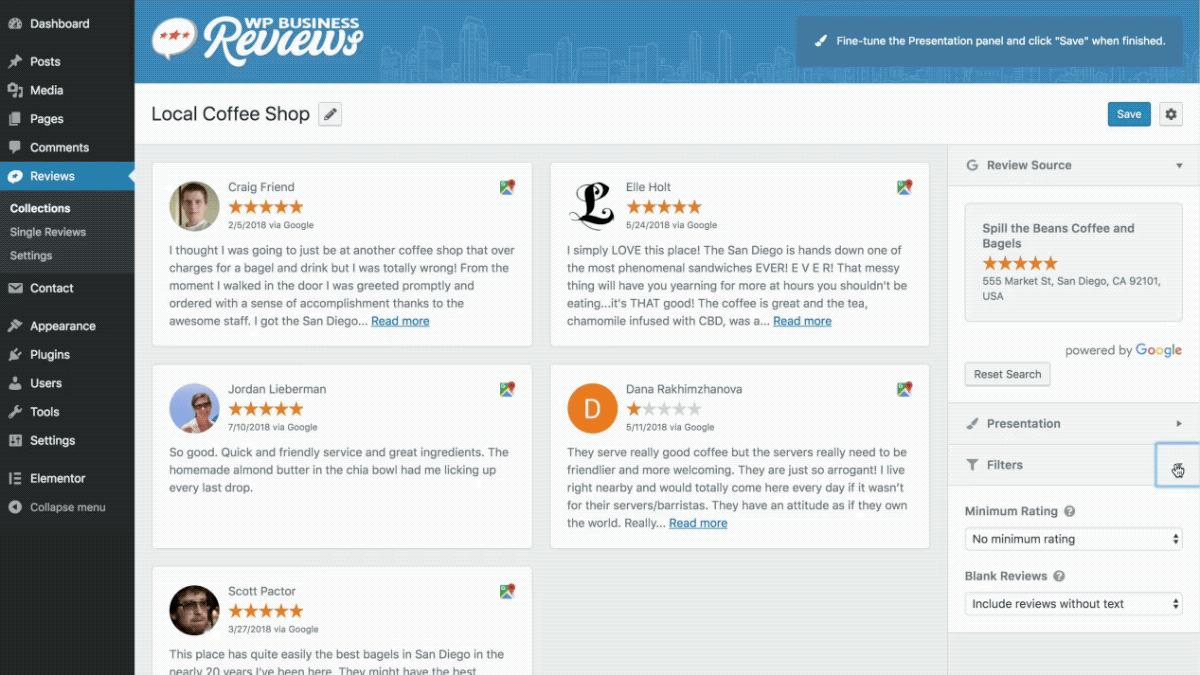 The end result will be a page filled with your best customer experiences.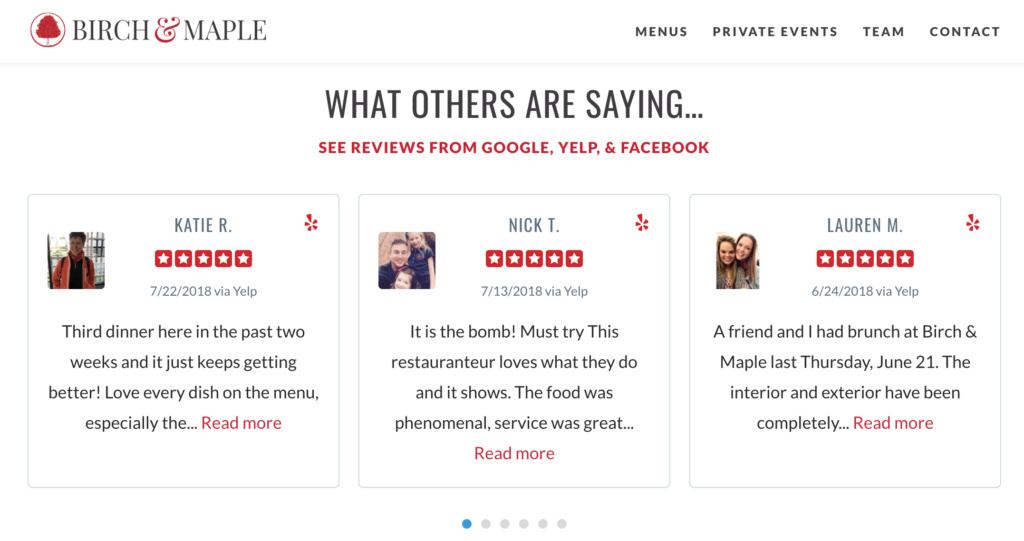 Take Control of Your Online Reputation
While negative reviews are inevitable, some are unfair. Even if you're unable to get Google to take down the negative review in question, you can still combat it using the above tactics. To make it easy on you, we've simplified them here.
How to Delete a Google Review:
Flag as Inappropriate
Respond Publicly
Message the Reviewer Privately
Get More Positive Reviews
Showcase Your Best Customer Experiences
The ultimate solution is to take advantage of your best customer experiences by making sure they are prominently displayed and easily found.
For more tips to keep your online reputation under control, sign up for our newsletter.