Small businesses need reviews to stand out among the competition!
Imagine yourself in a new town. You want to find out the best place to eat. Of course, big chain restaurants have tons of reviews, but you can eat there anytime, anywhere. Let's say you want to try something new! Something local. How do you choose?
Online reviews for small businesses can be the make-or-break factor when a new potential customer is deciding on where to spend their money. How do your reviews look compared to your main competitors?
You Can't Deny the Cold Hard ROI of Online Reviews
First, let's talk about the bottom line. Do reviews really affect your bottom line?
Yes, they do.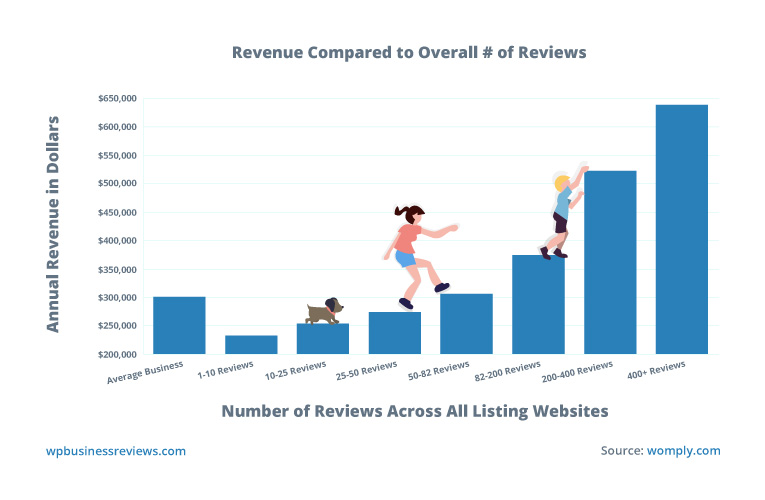 Measuring the return on your review management is not as hard as it sounds. We have a formula to calculate the ROI of your online reviews.
Online Reviews are the New Word-of-Mouth
Now let's discuss your customers. For them, online reviews are the new word-of-mouth, which is the most powerful form of marketing throughout history.
"These reviews legitimize your business and give potential customers a better understanding of what you do and why you're superior to your competitors,"

John Rampton
Social Proof Marketing Is Essential to Your Customer Journey
Without social proof that your business is going to provide a positive experience, meeting the expectations of the customer, the customer will choose someone else. People want to know what to expect. It's a critical part of your customer journey.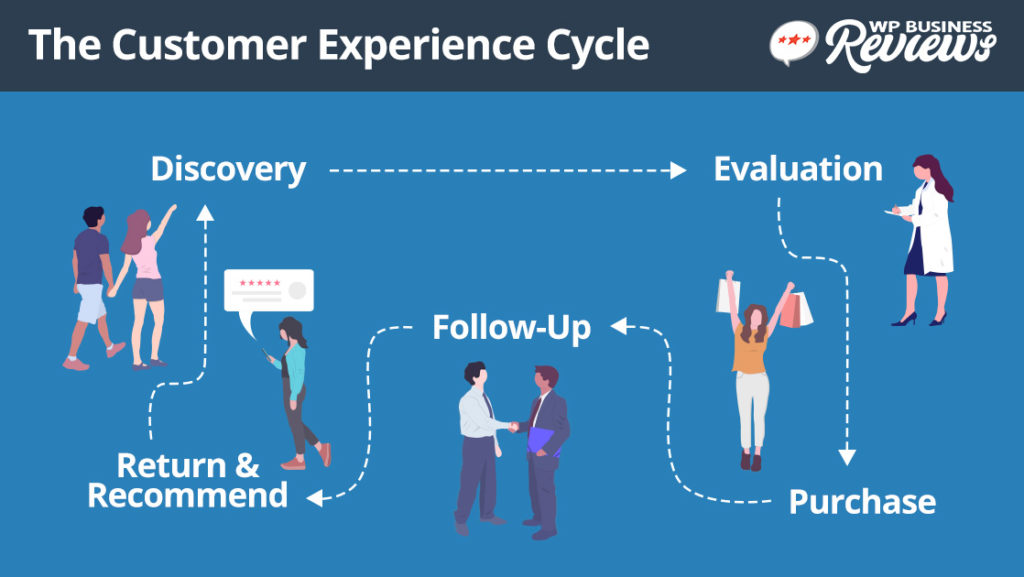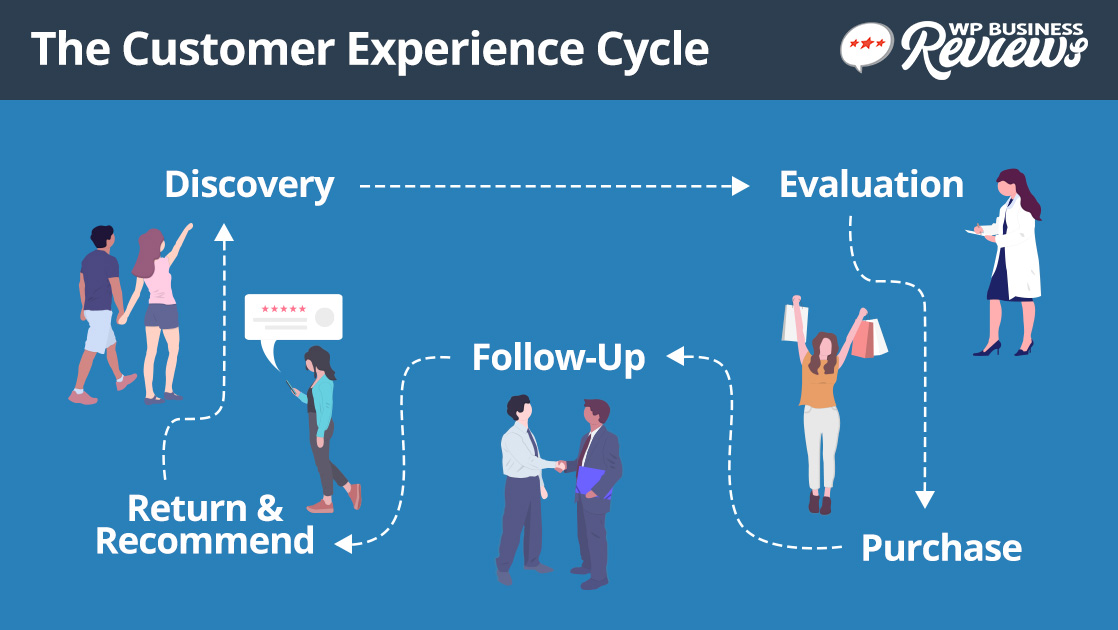 Star Ratings Matter to Customers
Your social proof and word-of-mouth marketing tactics must also include numerical values. Psychologically, a numerical rating helps people put things into perspective.
"Whether they're stars or circles, the majority of rating icons send a 1–5 point signal to consumers that can be instantly understood. This symbol system has been around since at least the 1820s; it's deeply ingrained in all our brains as a judgment of value,"

Miriam Ellis
There is ample evidence that consumers won't consider a business with low average ratings. Since most customers read reviews before visiting a business, you need to make sure your ratings aren't too low (or too high).
More Recent Reviews Drive More Business
Once you have a collection of awesome reviews, you can't stop collecting them. The more recent your reviews, the better your business does.
"With most consumers only reading a handful of reviews, the most recent reviews are the ones they're likely to see, which makes it critical for local businesses to monitor their new reviews and act on them so that any negative reviews are managed carefully and quickly,"

Myles Anderson
Make sure you implement strategies to collect new positive reviews on a regular basis. Try an email drip campaign or in-store WiFi. Find something that works for your business and stick with it.
Reviews On Your Website Help Convert Customers
When you include reviews on your website, you get the benefit of adding social proof at the most critical decision-making points. This is where someone forms their final opinion of your businesses. It's where they either decide to visit your store or purchase something from your website. You'd be foolish to not use social proof here.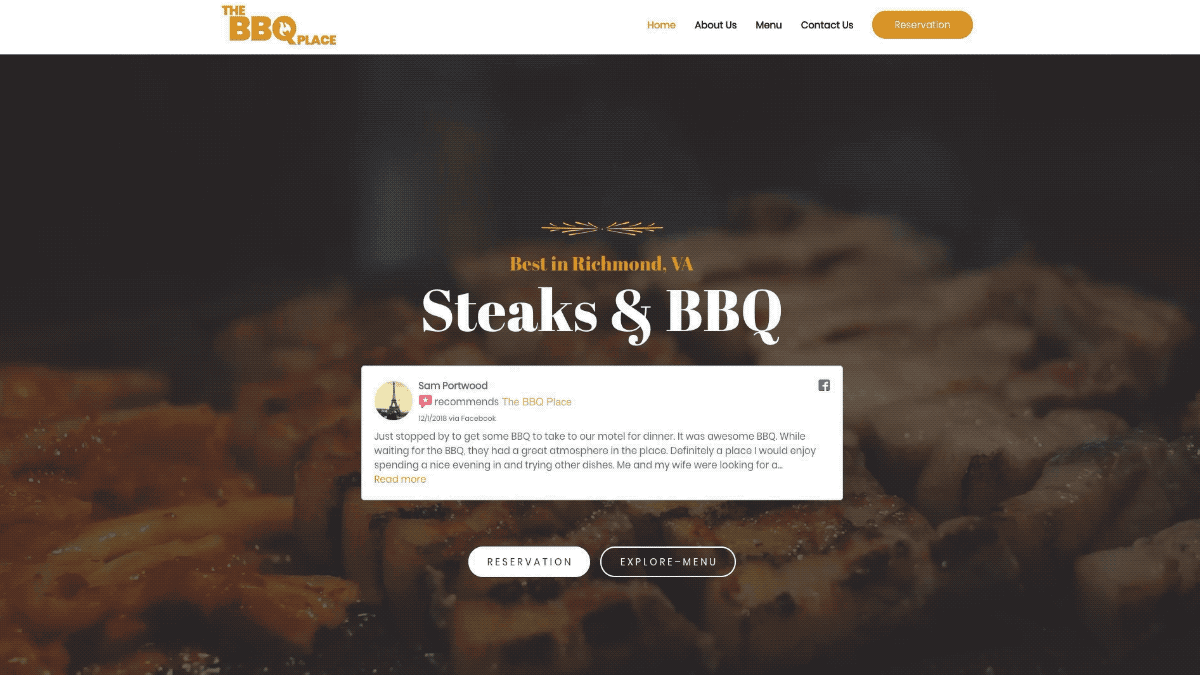 Reviews Boost Organic and Local SEO
Online reviews have solid value for search engine optimization, both organic and local. This is especially true when you use the reviews on your website.
"Review sites that syndicate their reviews to other sites (including Google) are also more valuable than those that keep their reviews to themselves."

Moz Local
If you want to get found online, having online reviews will help. Not only are they displayed on multiple websites, but they provide valuable keyword content that people use to search for businesses like yours.
Even Bad Reviews Are Good For Business
What about bad reviews? It's not worth the risk.
Wrong!
Negative reviews can be good for your business in a variety of ways:
You can improve your business through the feedback you receive and make that clear through your reply.
You can take step one further by posting a "You Asked, We Heard" blog article on your website, including the original review and your reply that explains how your business has improved as a result.
When people see that you replied to a negative review, it shows you care about your customers, no matter what the review says.
Don't Be Afraid, Harness the Power of Online Reviews for Your Business
Many business owners are hesitant to own their reviews channels because they're afraid of bad reviews along with many other misconceptions. If you don't use your reviews, your reviews will affect your business in ways you can't predict. Take control of online reviews for your small business.
For more information, here are our five favorite ways to use online reviews in your digital marketing strategy.