Events are a wonderful way for businesses to get in-store foot traffic as well as online interaction. No matter what type of event you're hosting, you can get more attendance using your online reviews.
Gather Relevant Reviews from Across the Web
First, search the internet for reviews about your business and gather the best ones. You may have already imported a few to your WP Business Reviews Collections when you connected your accounts, but now you want to find as many that are relevant to your event as possible.
Most review listing websites have a search functionality where you can search through reviews using keyword in some way.

If there are no reviews that relate to your events, don't worry. General positive reviews work, too!
Create Collections About Events (Where Possible)
Now that you have your reviews, create a collection to go on your events calendar page. It's easy to mix and match your reviews using WP Business Reviews.

Embed Reviews on Your Events Calendar Page
The main events calendar page is where people first get interested in an event. Adding social proof below your events helps convince those who reach the bottom of the page to attend an event.
If you use something like The Events Calendar, this is easy to do. Simply navigate to your Dashboard > Events > Settings > Display and scroll to the bottom. In the field labeled "Add HTML after event content," you can paste your WP Business Reviews shortcode and it will appear on your main Events Page.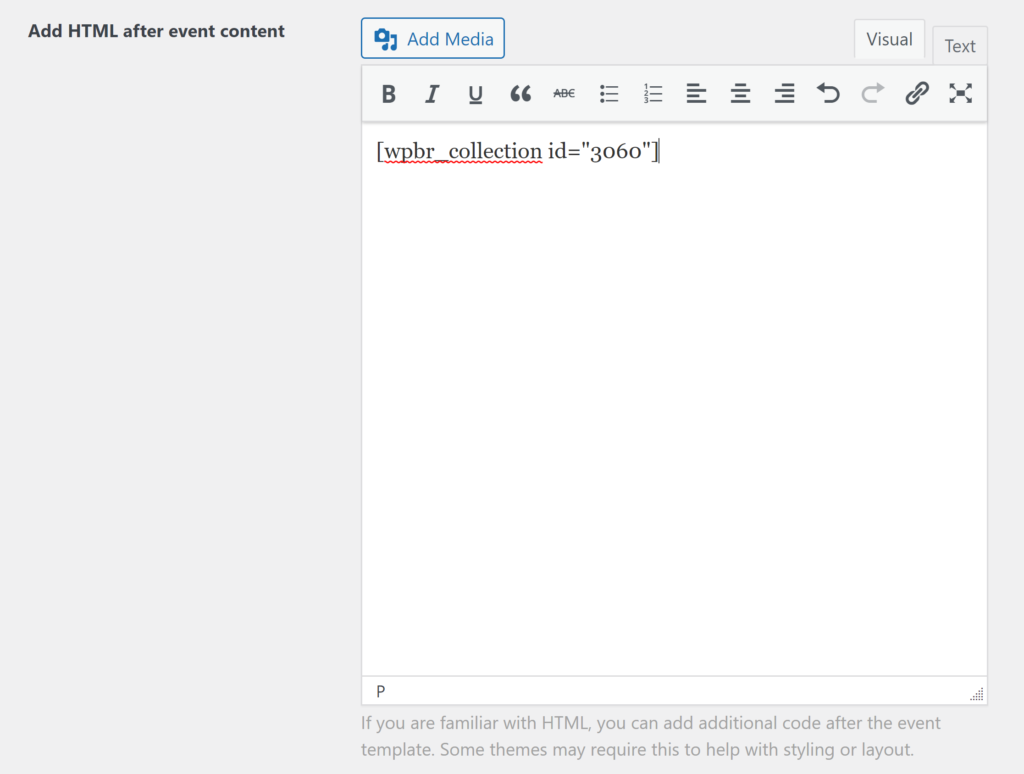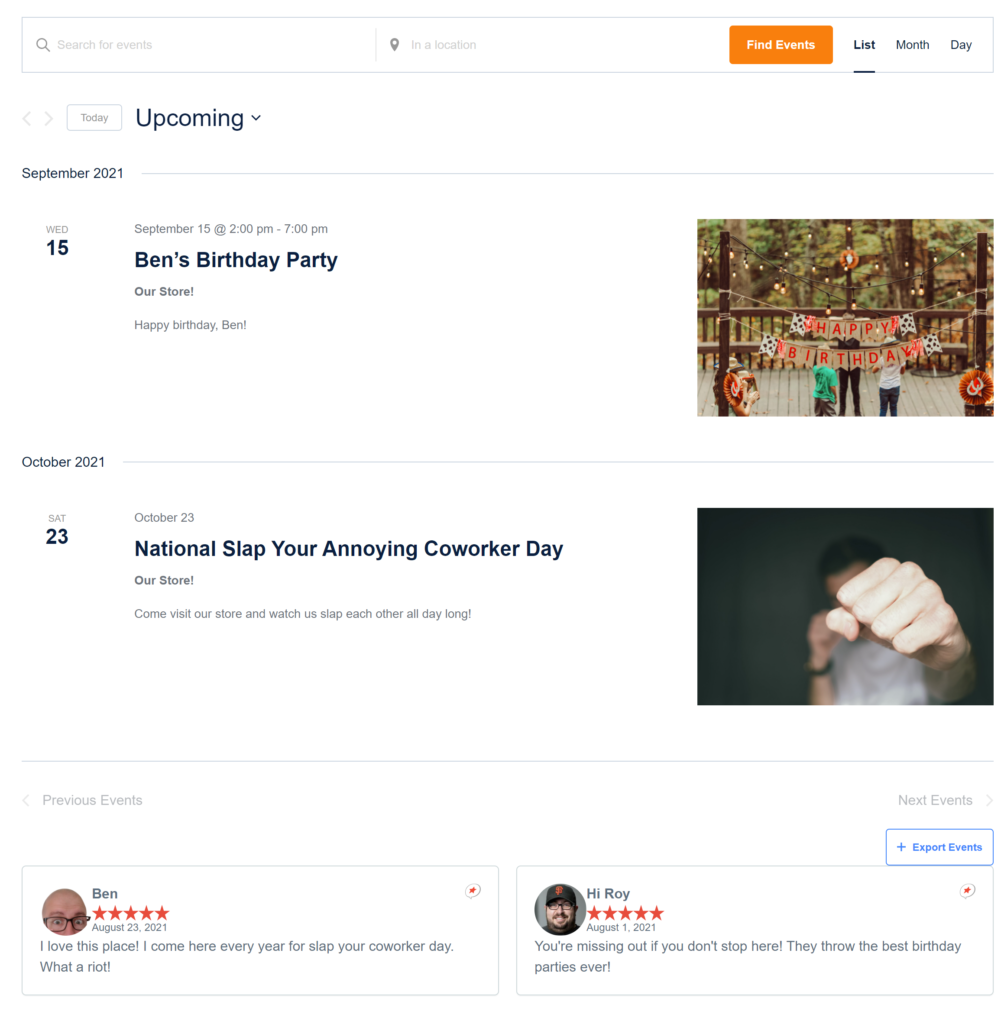 Adding content here, will ensure that every event page has the review collection at the bottom. This includes single event pages.
Embed Reviews on Your Event Pages
You can take this an extra step by adding a review in your content area for the event! Simply drop a review or collection shortcode in the event content area.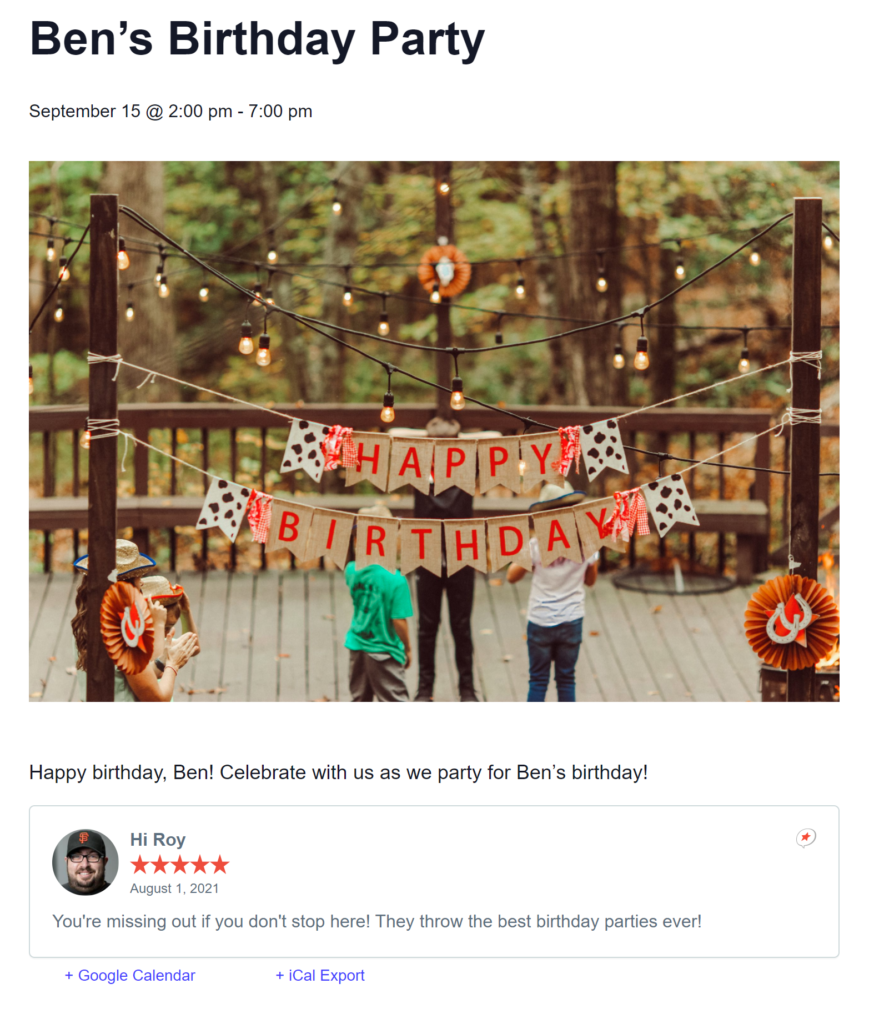 Don't Forget to Ask Attendees for More Reviews
Last, but not least. Make sure you're also using your events to gather more reviews! This way, you might even get more relevant reviews to display on your events pages.
Check out these five tips to gather more online reviews at events.