Building a website that converts is made easier when you use customer-generated reviews to plan your content.
No one knows what a business excels at better than a business's customers. Their experiences can be used to guide you through planning the structure and content for your website or a client's website. This method allows you to flaunt what any business does best with the support of social proof.
Why Plan a Site With Review Content?
Put bluntly, every business needs reviews and they're best displayed on the business's own website. Reviews serve a variety of purposes for businesses including:
They validate marketing. Is what's promised what customers get?
Others get an idea of what to expect from the business.
Reviews give the critical feedback necessary to make strategic changes.
Online reviews convert website visitors to customers.
Local SEO improves when online reviews are fostered.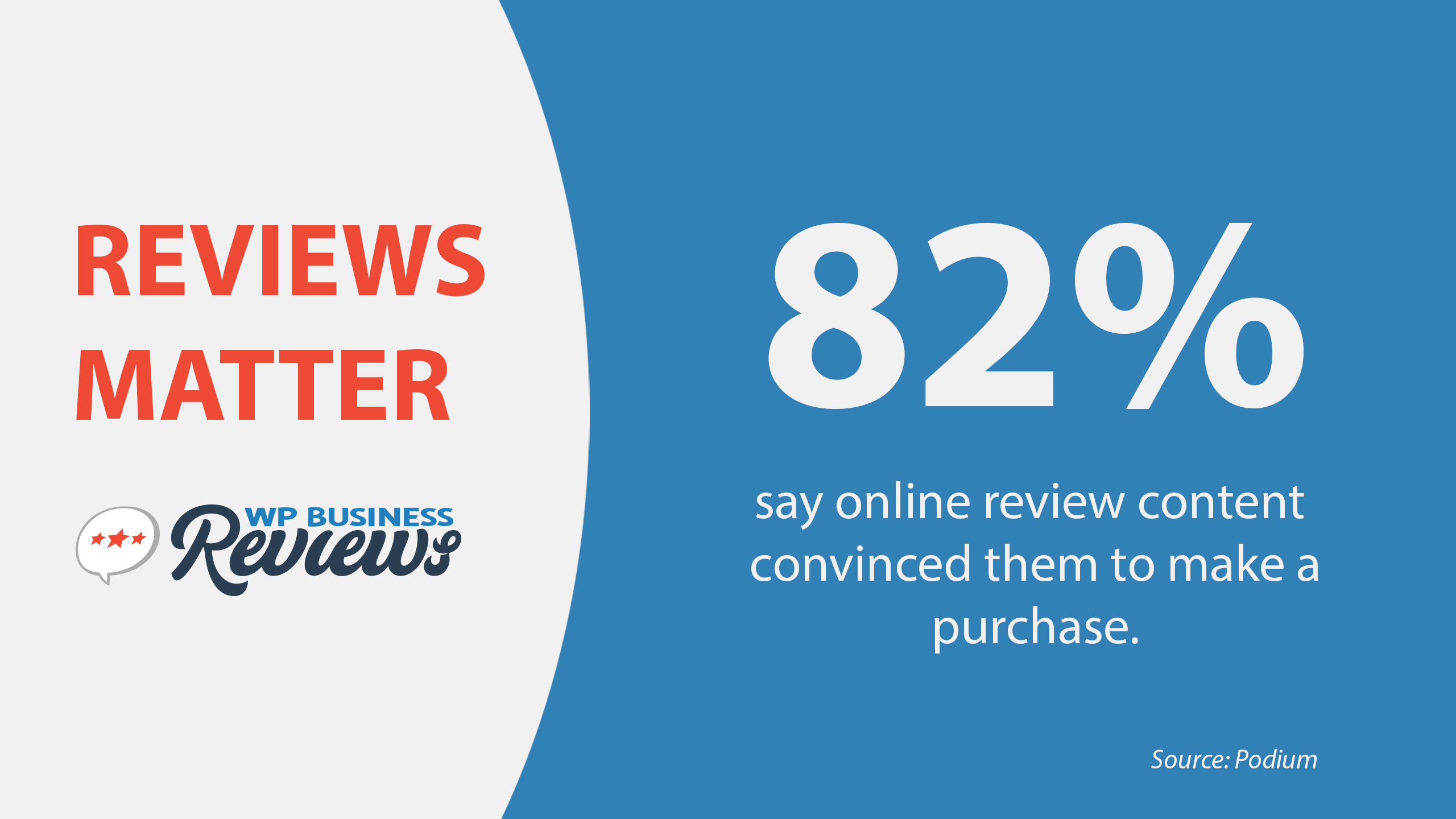 While simply placing the best few testimonials on the homepage might suffice, we propose you plan the website content and design around the reviews. Meaning, find the best reviews, determine common topics, and plan content around the things the reviews discuss the most.
In this way, reviews serve as a validator for everything the site claims. Does this business have the best customer service? Sure, everyone claims to have the best service, but this website lists a few reviews that prove its claim.
Plan a Website With Reviews in Mind
Before you start designing or planning content changes on a website, start with an audit of the business's reviews. Go through all of the review platforms and read each piece of customer feedback to determine what people love about the business. If there are multiple places where reviews are collected, this will take time but it's well worth it.
As you go through the reviews, document those that are exceptionally well done. Keep a spreadsheet divided out by topic and include the links back to the original review. It might help to keep track of the review content, reviewer name, and date in this spreadsheet as well. That way all the information needed to plan the website content is in one location.
Divide the topics by using tabs in the spreadsheet or create a pivot table where the first column is the topic. Grouping together the topics, people mentioned, or other similarities helps for planning the structure of the website content.
Once you start to notice trends in topics, you can use the search bar at the top of the reviews section in a Yelp listing to find more on the same topic. Search for the topics you want to promote most prominently on the website.

Google and many other review websites don't have this search feature, but make sure that the reviews are sorted with the most recent listed first. It's important to use the most recent reviews available and refresh the website content regularly.
Placing Reviews Based on Content
Now that you've compiled a collection of wonderful reviews, it's time to actually plan the website content. The structure of the site should reflect the ways in which customers experience this business.
For example, if a law office is well known in the community then it would benefit them to have an elaborate "About" page or website section describing their history there, community services, etc. Chances are that if someone is popular around town, some of their reviews will reflect that as well. Those reviews can be used to enhance their story.
On the other hand, if a restaurant is famous for a specific dish then they might want to structure their menu page with that dish on display. At the top of the page, place an image of the dish with a carousel of reviews mentioning it below.
Different pages require unique structures. To give you an idea of how you might use reviews page-by-page, we've provided some content suggestions or different kinds of website pages.
Home Page: A home page is likely the most general page as it welcomes visitors to the whole business. As such, it covers a lot about who they are and what they do. So the reviews displayed here should reflect a few of their absolute best customer experiences. Which reviews speak the loudest about the business and cover the widest range of topics? Choose those for the home page.
Services/Products/Menu: Whether the website is for a restaurant, a salon, a law office, or an eCommerce store, you can use reviews on the various kinds of sales pages. Find the reviews you gathered that relate to specific services, like tax preparation for accountants or hair styles for a salon. Design the page to reflect the things the business does best and those they want to sell more of. Do customers regularly compliment someone's shampooing skills? You'd be surprised how many customers would turn to one hair stylist over another purely based on how well the shampoo portion of the visit goes.
About Us: The about us, contact, or general business information pages are more great places to list reviews as well. This is where reviews complimenting the brand, the ownership, the service, or community involvement should go. If there is no page specifically dedicated to employees, make sure you include mentions of excellent customer service here.
Agent/Employee Pages: Reviews for companies mentioning specific employees are highly valuable as online content. They not only give potential customers more reasons to choose the business, but they also give employees a boost in morale. It's a good idea to include reviews on a single page about all employees or divide them out per employee on their own pages. You could even dedicate posts to an employee of the month program and include reviews mentioning each employee chosen.
Reviews Page: Now that you have strategically placed reviews throughout the website, include the rest in a review wall. Those that didn't fit unobtrusively elsewhere can go here. Either list them all in one large gallery, or divide the reviews by topic using headlines and collections grouped by topic.
Convert More
Subscribe to our newsletter for additional advice on how to use your reviews to generate sales and more.
Website Layouts to Incorporate Reviews
There are many places you are able to put reviews on a website. As long as you can insert a shortcode, a review or a review collection can go there. Keep in mind design best practices and use reviews as a way to optimize conversions, capture leads, and emphasize important points.
Here are a few locations where you might place reviews and how to use them strategically.
Hero Image: You're thinking, "Hero image?!" Yes, a hero image is a perfect spot to put a particularly spectacular review. Whether it's the hero image on the home page or any other page, a single review at the top will draw website visitors in.
Main Body: Depending on how the content is laid out on the page, you can fit reviews into the main body in a variety of ways.
A carousel could serve as a section break.
A list side by side with a service might convert a lead to a sale.
A gallery might convince a visitor to book an appointment.
Single reviews can be sprinkled into the design emphasizing the things mentioned.
Sidebar: You can list reviews in the sidebar as well. Simply list all the best reviews in a global sidebar to use the same collection on different pages. You can also use a free plugin, like Widget Logic, to place different reviews on the sidebar of specific pages and posts.
Footer: The last thing people see on the page is the footer. Often the footer includes a map, contact information, or a menu linking to other areas of the website. Why not include a single review? You can also put a carousel here. We'd recommend using a one column carousel for the footer area if you go this route.
For more ideas, check out these seven ways to display business reviews on your website.
Design a Website that Converts
There are plenty of ways you can display reviews on a website, but without proper planning, they won't be as effective. Haphazardly placing a few 5-star reviews on a page or two of your site might convert a few customers. Strategically supporting your content with reviews will convert a lot more.