WP Business Reviews version 1.5.0 introduces support for WooCommerce Reviews, optimizes script loading, and adds more power to your Yelp Reviews.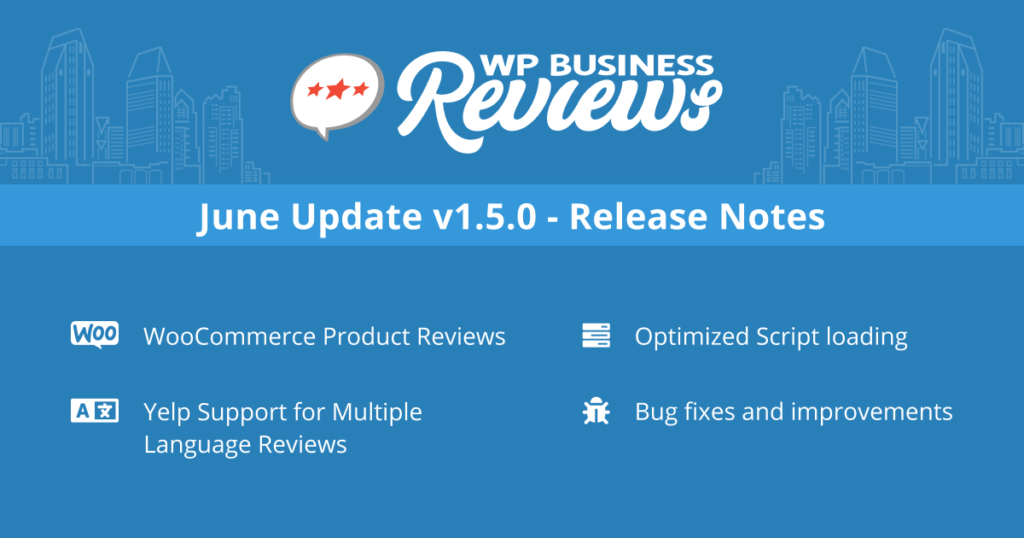 New Platform: WooCommerce Reviews
You've been asking us for WooCommerce Reviews. They're here!
You can now add reviews from your WooCommerce Store to your WP Business Reviews collections. If you run an eCommerce store with WooCommerce, you can use your reviews as social proof anywhere on your website.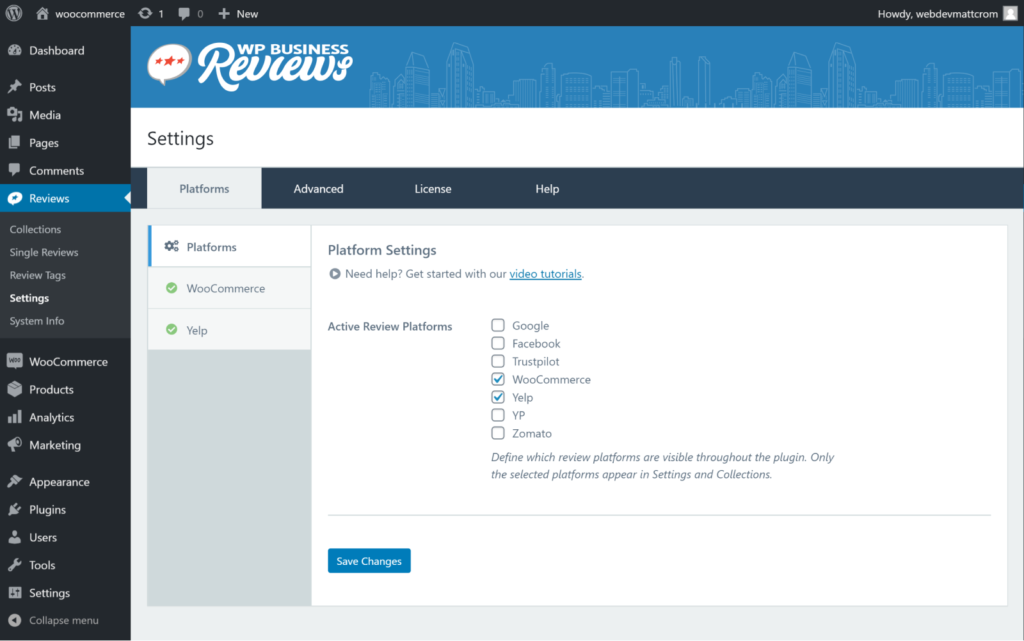 Reviews help potential customers see the value of your products and persuade them to purchase. Now WP Business Reviews allows you to display WooCommerce product reviews outside of the product pages. You can even embed them in blog posts like this one.
By adding product reviews to WP Business Reviews collections you can mix them with online reviews from other platforms, like Google and Facebook. You can also select single WooCommerce product reviews to strategically place throughout your website.
WP Business Reviews version 1.5.0 gives you the power to influence site visitors with your WooCommerce Reviews. For example, you might want to put the products reviews for your highest earning products prominently on your home page. Make it easy for anyone to find the social proof they need to go from website visitor to customer.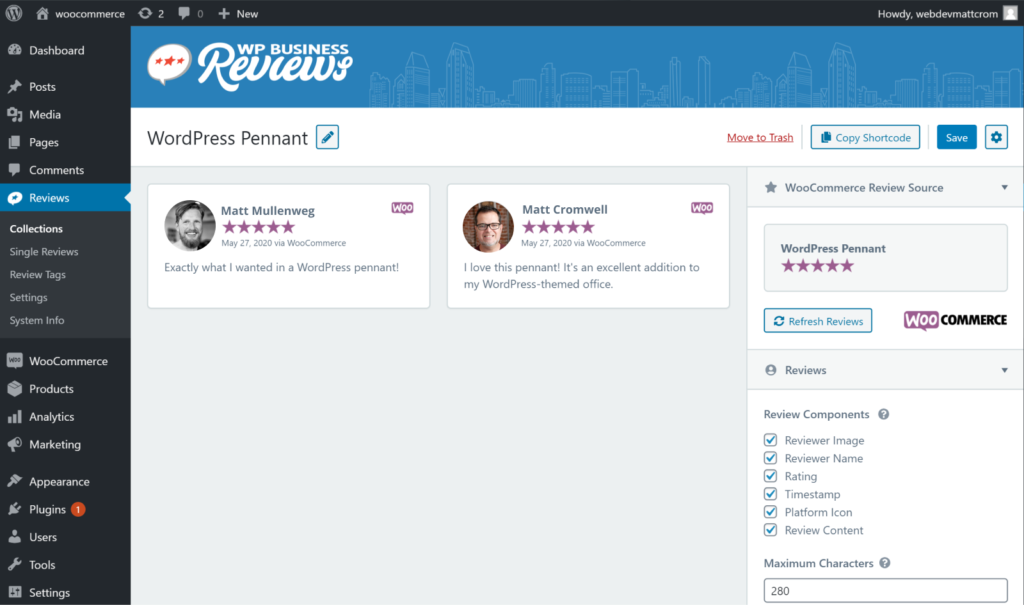 Added: Multi-lingual Yelp Reviews
Yelp reviews come in many languages, so now you can use those, too! Multi-lingual reviews help you boost your SEO for potential customers who might not speak your language.
Prior to this release update, you could only Yelp reviews that were in English. This was a serious limitation for many users. Now, the locale of the review is determined automatically so it's seamlessly pulled into your existing collections.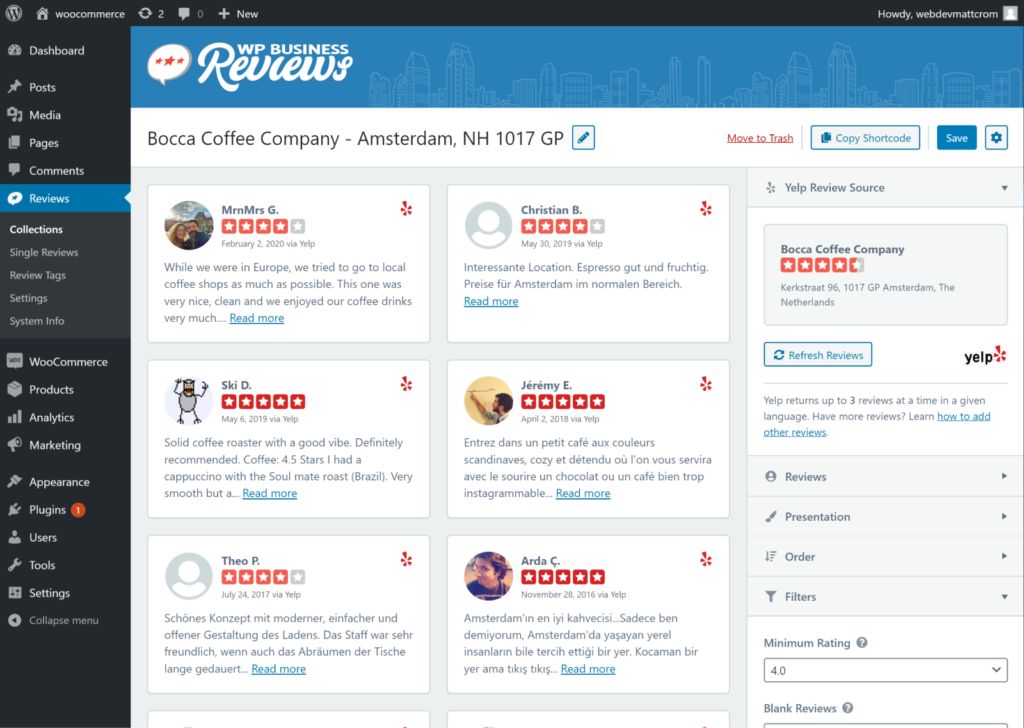 A big perk of this feature is that Yelp supports pulling in 3 reviews per locale. So if you have reviews from multiple countries in different languages you can bring in up to three reviews per language.
Improved: Script Loading
WP Business Reviews is now faster and more efficient.
Prior to this release, the plugin was enqueuing the WP Business Reviews admin scripts on every admin page; and the frontend javascript and CSS stylesheets on every page of your site. We've ensured now that these scripts are only loaded on the pages that need them.
Keep in mind that caching and minification plugins can sometimes create trouble when assets are conditionally loaded like this, but the caching plugin concatenates the assets incorrectly. If you see trouble with your WP Business Reviews styling or functionality, make sure to clear your cache files everywhere first.
Miscellaneous Fixes
Ensure assets only load on WP Business Reviews admin pages
Allow "&" in search terms for Google Places Collections
Ensure Yelp international lookup and Get Reviews function pulls in reviews in the Collection Builder
Prevent fatal error on GiveWP Settings License page
Show Off Those Reviews!
Our goal at WP Business Reviews is to make sure you look good! Show off those reviews in style, providing social proof of the amazing products and services you provide. We'll help you get that done.