WP Business Reviews version 1.3.0 is our biggest release since launch, bringing with it a new review platform and the solution to our most requested feature—automatic refreshing.
Added
New Platform: Zomato
Zomato is a global restaurant review platform used by millions every day to decide where to eat. If you or your clients are involved in the food industry, then you know restaurant reviews are among the most valuable forms of social proof. In WP Business Reviews v1.3.0, you can now build your own collection of Zomato reviews to enhance your website, online menu, or dedicated reviews page.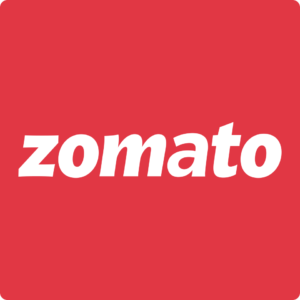 Automatic Refreshing Over Time
The most requested feature we have received since launch is the ability to refresh reviews in an existing collection. When you upgrade to v1.3.0, a new Automatic Refresh setting is available in the Advanced settings tab. Automatic refreshing can be set to occur daily, weekly (default), or disabled entirely. The refresh process runs silently in the background, and new reviews are automatically added with respect to your collections' filters.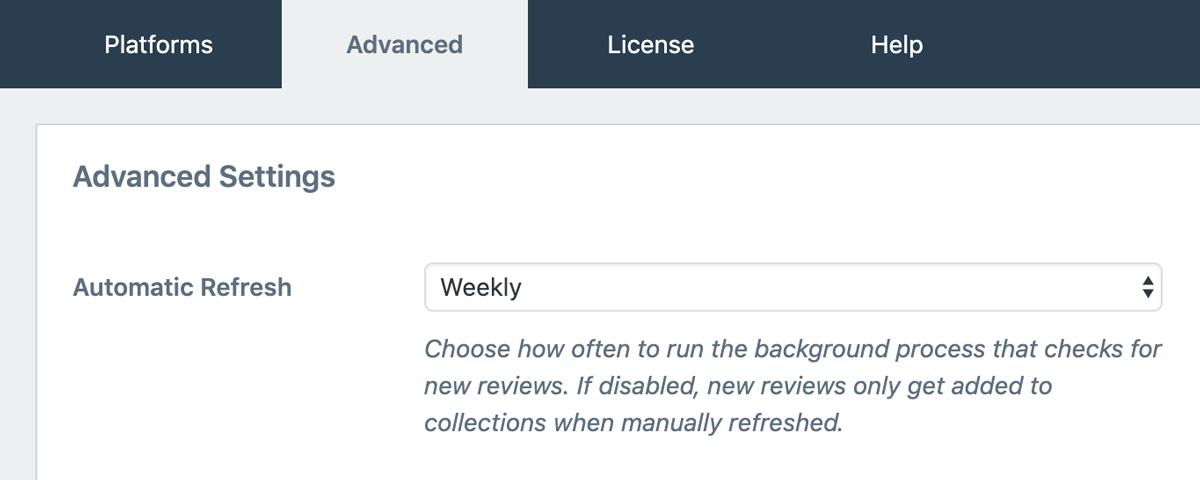 Manual Refreshing On Demand
In addition to automatic refreshing, you can also open any existing collection and manually refresh your reviews on demand. A new "Refresh Reviews" button can be found in the review source panel of existing collections.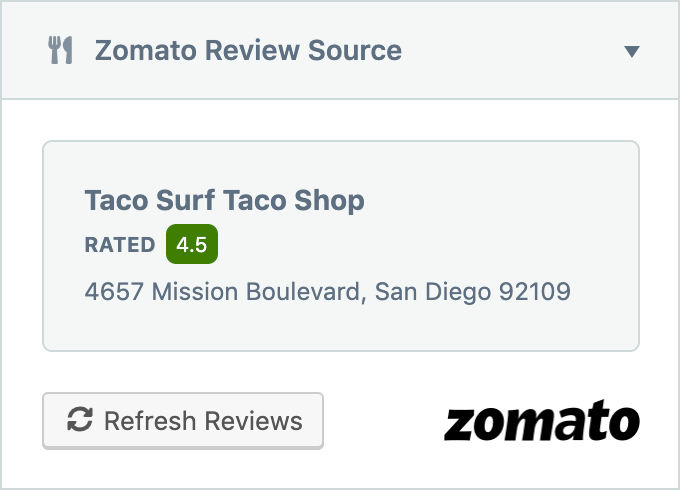 Please note that the reviews added during a manual or automatic refresh are subject to their availability on the platform APIs.
Additional Features
Clarify how many reviews to expect in the "Review Source" section of the collection builder.
Improve feedback when an error is detected with a platform API by marking the platform with a "Needs Attention" status in the plugin settings.
Add new insights to System Info regarding automatic refresh.
Changed
Preview changes to order and filters immediately without requiring a save.
Refresh Facebook images weekly instead of daily through a background process.
Include existing reviews in new collections. Previously only the latest remote reviews appeared in a new collection. Now a combination of new and existing reviews will appear together to more accurately reflect how the collection will appear after save.
Update Facebook logos per new brand guidelines.
Fixed
Prevent Facebook image updates from running continuously. Previously the background process would get stuck in a loop in cases where the page token was invalidated. Now the background process will end at the first sign of an invalid or missing page token.
Preserve platform after quick edit. Previously using quick edit with a single review would result in the review's platform being reset to Custom. Now the platform from the quick edit UI is maintained.
Allow license keys to be deactivated even if the current site is not an active URL associated with the license. This makes it easier for users to correct any licensing issues.
Stay in the Loop
Sign up for our newsletter to receive updates on WP Business Reviews and advice on Review Marketing.