Now you can display Trustpilot reviews on your website using WP Business Reviews.
Our most recent update introduces a new platform. Display your Trustpilot reviews in their own collection or mix them in with your reviews from Google, Yelp, Facebook, and Zomato.
Why Trustpilot?
Trustpilot is one of the most trusted online reviews platforms. As such, we wanted to make sure we included it in WP Business Reviews. If your business isn't already using Trustpilot, here are a few reasons you should:
3 billion reviews are seen every month.
1.2 million new reviews are posted on Trustpilot each month.
It's in the top 1% of most visited websites globally (Alexa rank 533, August 2019).
Once you have a Trustpilot account, you can include those reviews in your WP Business Reviews Collections.
How to Display Trustpilot Reviews on Your Website
Before you start, you will need to make sure you have WP Business Reviews installed on your website. If you don't yet have WP Business Reviews, get it now.
Step 1: Enable Trustpilot in WP Business Reviews
Go to the settings for WP Business Reviews in your WordPress dashboard and enable the Trustpilot platform.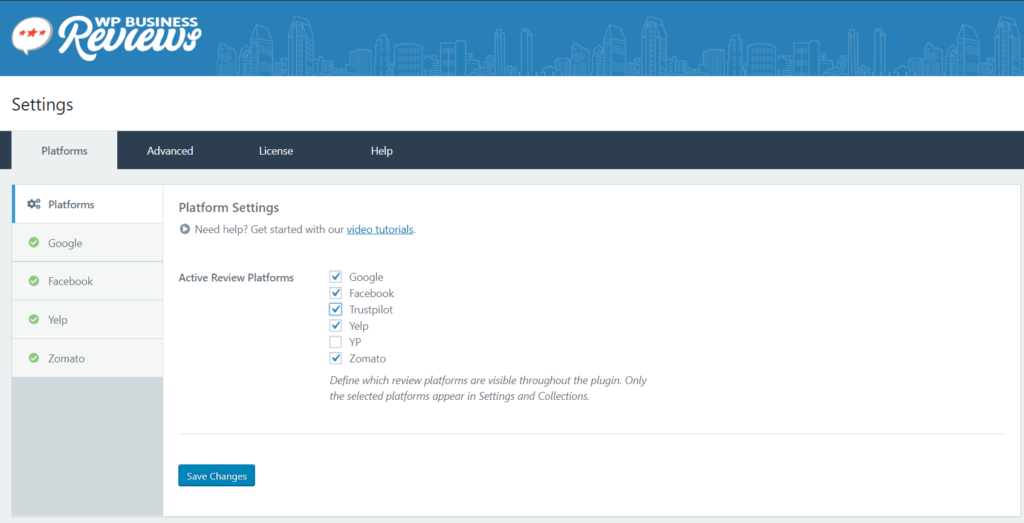 Step 2: Enter Your Trustpilot API Key
To connect to Trustpilot through WP Business Reviews, you also need an API key from Trustpilot. For more information about how to get an API key from Trustpilot, visit their website.
Once you have your key, go to your WordPress Dashboard and find your Trustpilot settings in WP Business Reviews.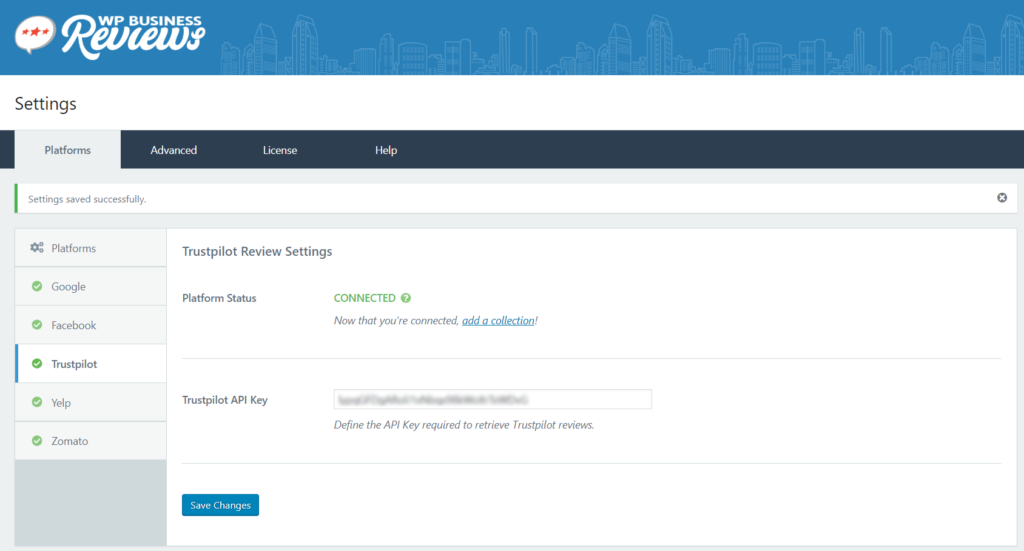 Step 3: Create a Trustpilot Reviews Collection
Now it's time to pull in the reviews you want on your site. Go to your Collections screen and choose "Add Trustpilot Collection."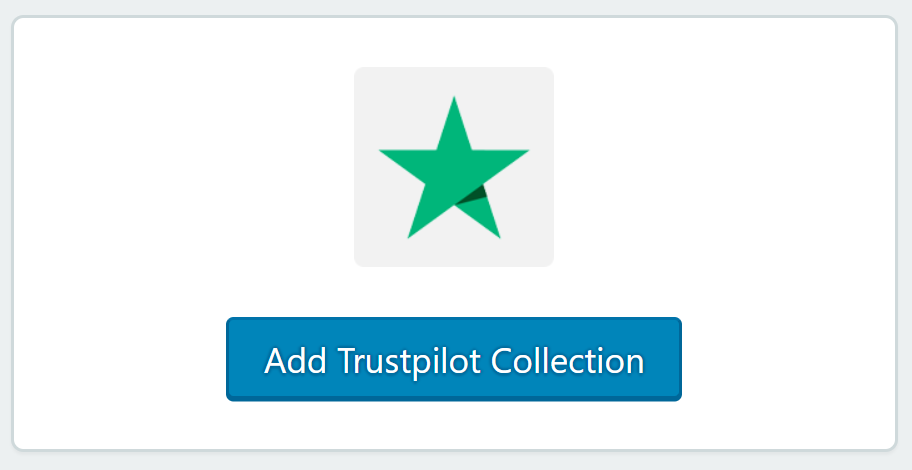 Then, search for your business and choose "Get Reviews," once you find the right listing.
Step 4: Style and Filter Your Trustpilot Reviews
Now you will have a basic collection of reviews that you can style just as you would any other WP Business Reviews Collection.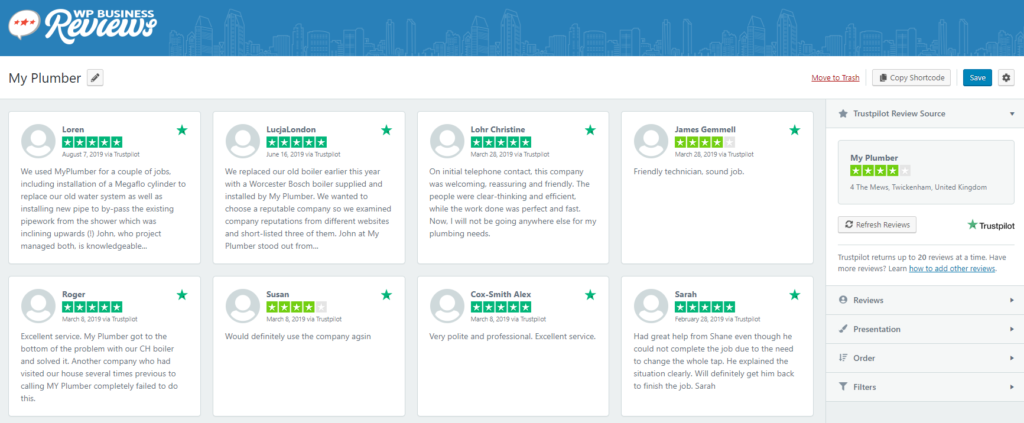 Embed your Trustpilot collection anywhere on your site using the shortcode. You can also add them to your other collections by continuing to the next step.
Step 5: Add Tags to Include Trustpilot in Your Tagged Collections
Like all other reviews added through platform collections, you will need to travel to your single reviews dashboard to add tags. Select the reviews you want to add to your tagged collections and choose edit to add the tags to all of them at once.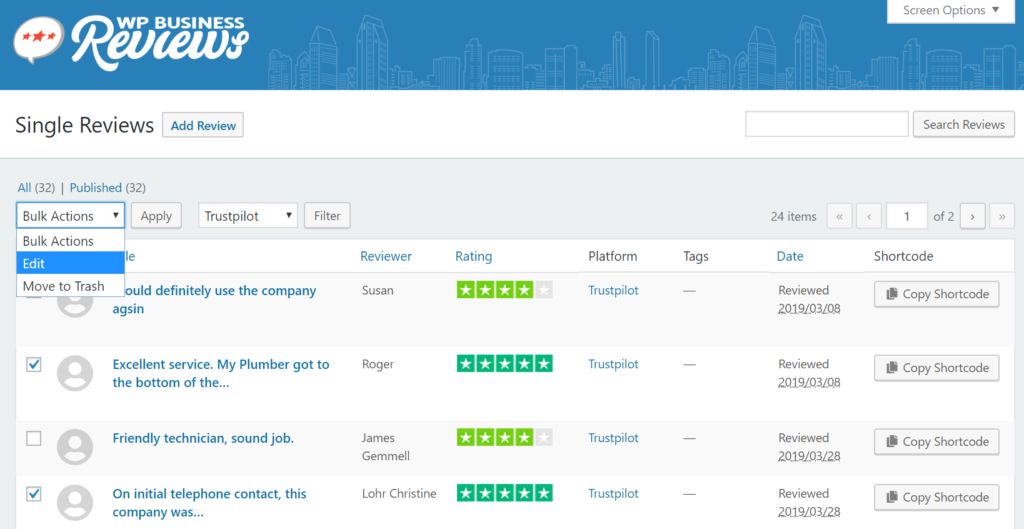 Once you've added the tags to your new Trustpilot Reviews, your tagged collections will automatically update.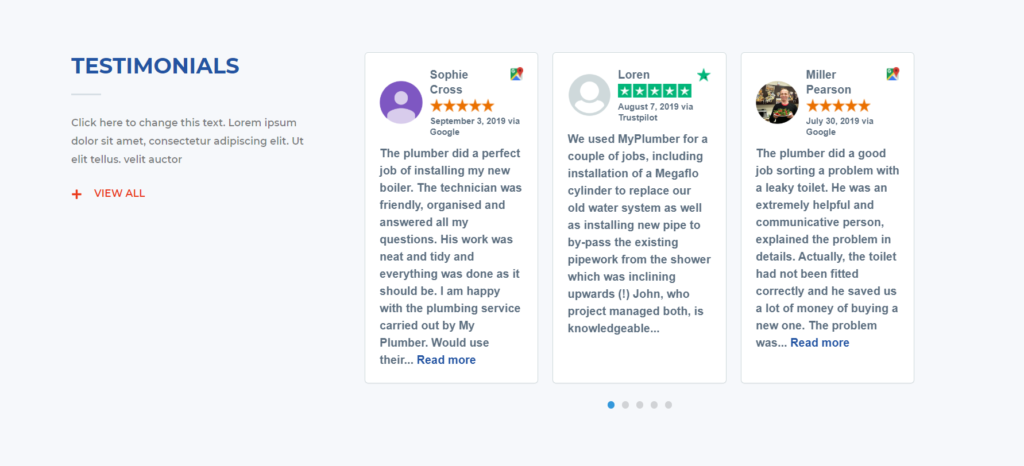 Get the WP Business Reviews Newsletter
WP Business Reviews is always improving and looking for new ways to use online reviews. Sign up for our newsletter to be the first to know when we discover something new and add another feature or platform.